Options 1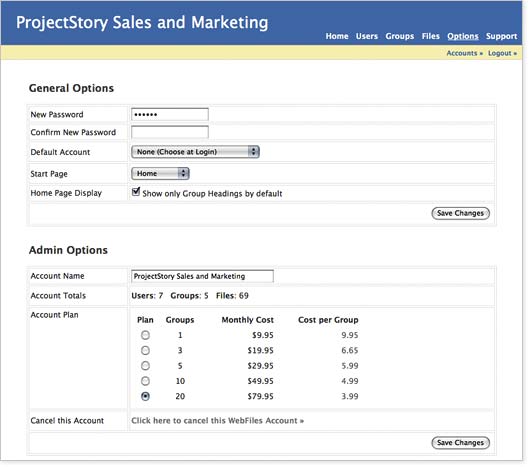 •
Users with multiple accounts, can choose which account loads automatically (or choose at login).
•
Choose which WebFiles page displays at startup.
•
Control whether group contents (files, etc.) are hidden by default on the Home Page.
•
Saves changes to General Options section.
•
Account Name appears at the top of the page and can be changed here.
•
Lists current number of users, groups, and files.
•
Select a radio button to change your plan. Change will take effect immediately!
•
Change will take effect immediately. (Why would you want to do that?)
•
Saves changes to Admin Options section